Pugs are counting on you to support our mission. And our mission is simple: we find homes for abandoned and surrendered pugs in New England. But we can't do it without your generous support. Adoption fees rarely cover the cost of vetting and that is why we are so grateful for your gift of any amount. Open your heart and make a Pug's life better.
Send a check made payable to:
Pug Rescue of New England
PO Box 441667
West Somerville, MA 02144-1667
Remember the pugs in your year end giving!!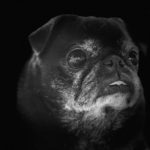 Please consider donating to Pug Rescue of New England as you think about your year-end giving. We are a 100% volunteer foster-home based rescue working 24/7 to help pugs and families in need and find forever homes for them.
If you don't want to go through Facebook, you can donate securely here with Paypal.
Please note that you do not need a Paypal account to use this option.